SHRC Registration Actions Taken in 2023
The nominations below were reviewed by the State Historical Resources Commission during the year 2023. Scroll down to view subsequent actions by quarter. New actions are added to the end of this page after each quarterly State Historical Resources Commission meeting. Agendas from past meetings are downloadable in PDF format below on the right sidebar.
January 20, 2023 SHRC Meeting
The folloiwng properties were reviewed at the January 20, 2023 SHRC Meeting, held virtually via Zoom and CAL-SPAN.
Properties nominated to the National Register of Historic Places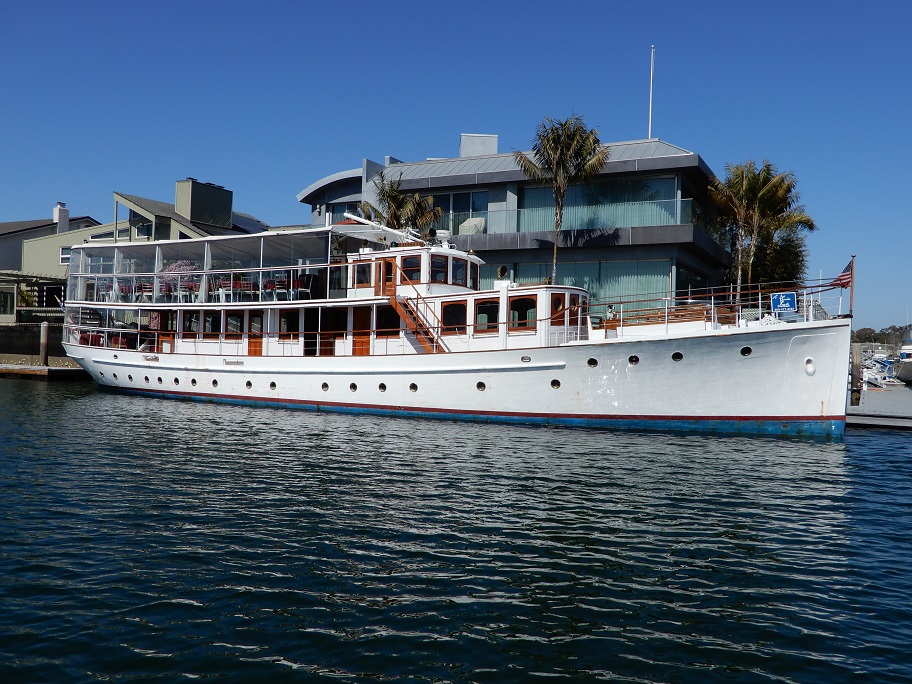 Electra Designed by master naval architect Leslie Edward "Ted" Geary and launched in 1930, at over ninety-six feet length, Electra embodies the distinct characteristics of a luxurious plumb bow, narrow beam, fantail yacht of the early twentieth century. Constructed of Alaskan golden cedar with oak frames, and finished with teak decking with brass brightwork, stained glass, and stately interiors, Electra illustrates the craftsmanship and skill of Pacific Coast yacht builders of the era.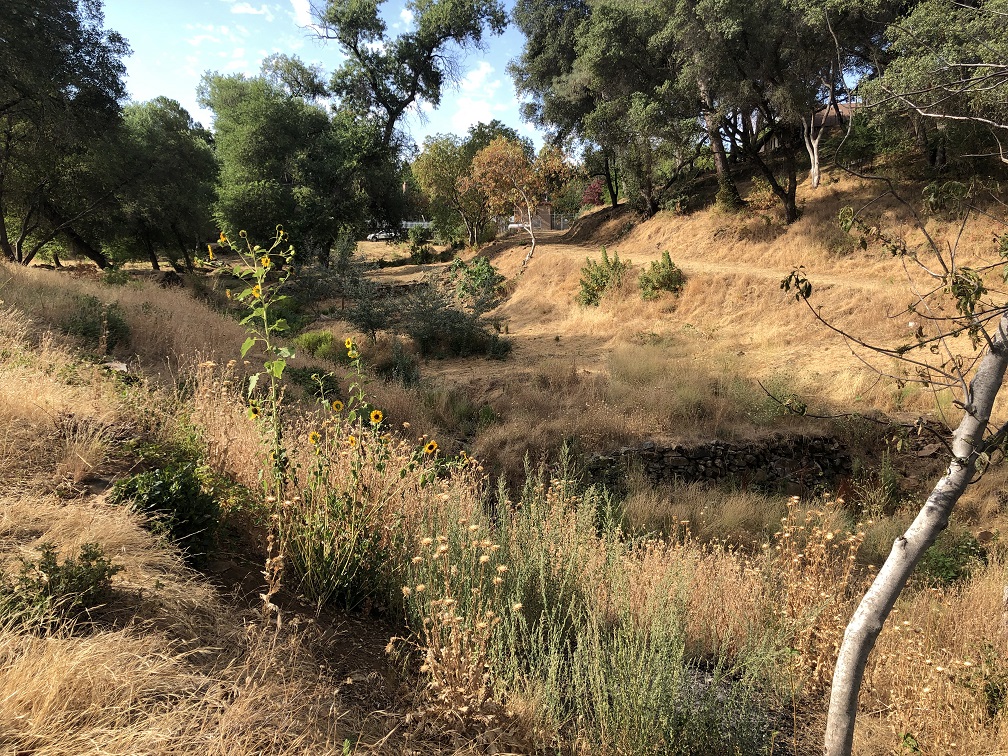 Chinatown Gardens Archaeological District, situated on the northeast edge of Mokelumne Hill's historic Chinatown in Calaveras County, encompasses the archaeological remains of a commercial market garden operated by the town's Chinese residents between the 1850s and 1898, a small residence area, and the community's Buddhist Temple. As the only known extant such Chinese garden in California, the district represents a unique association with Chinese commercial agriculture and offers information potential on agricultural methods and the lifeways of the gardens' caretakers.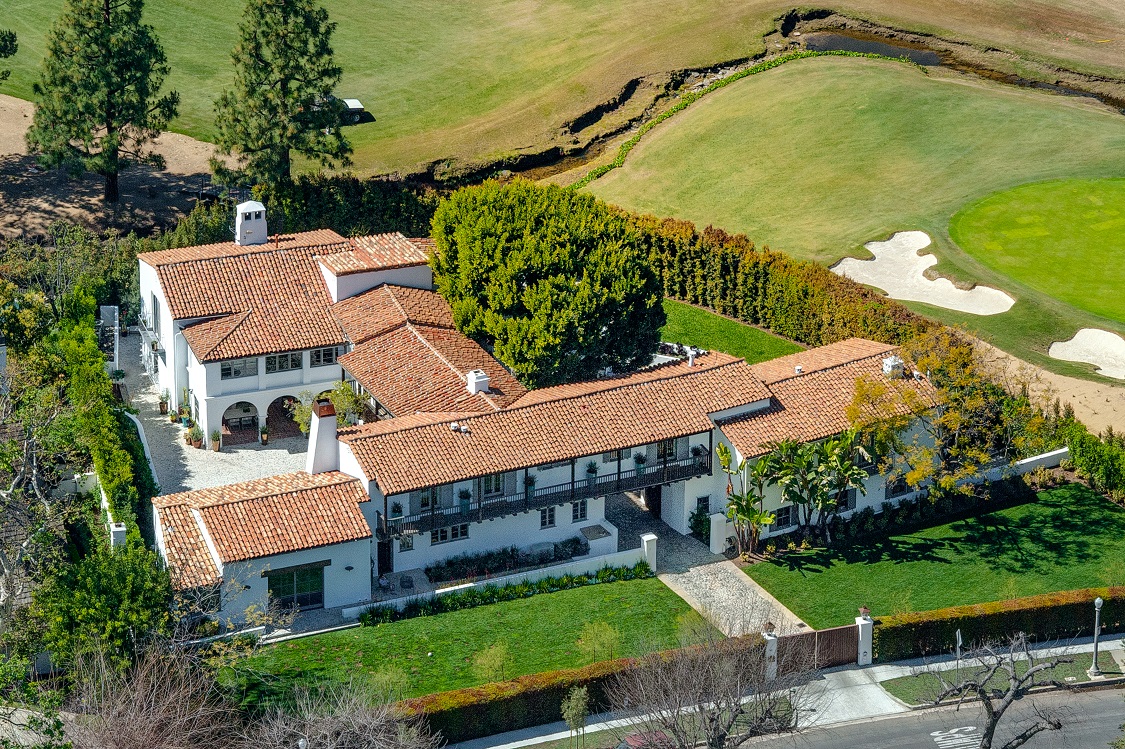 Fudger, Eva K. House is a two-story house of irregular plan, featuring multiple roof planes clad in clay tile, second-story wood balconies, and smooth stucco exterior. The house is situated on a curved portion of the street with a half ellipse shaped lot, adjacent to the Wilshire Country Club golf course in the Hancock Park area of Los Angeles. The 1926 house is an important example by master architect Roland E. Coate and an excellent representation of the Spanish Colonial Revival/Monterey Revival style.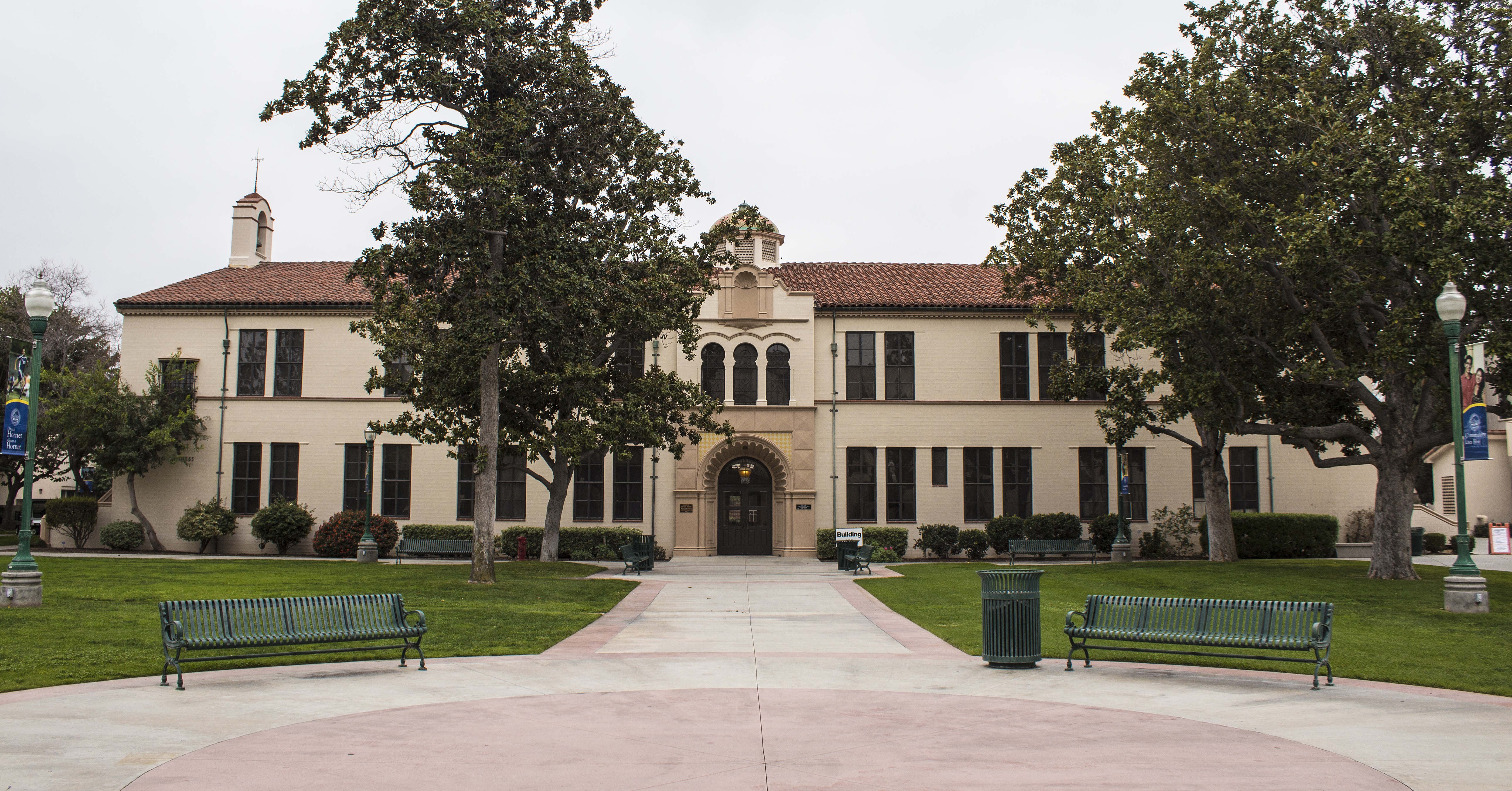 Fullerton College Historic District was planned, laid out, and constructed using Public Works Administration, then Work Projects Administration funding, from 1935 to 1942. Master landscape architect Ralph D. Cornell developed the formal college campus layout following Thomas Jefferson's University of Virginia plan, with the historic core of the campus consisting of rectangular-shaped classrooms and administrative buildings arranged in axial fashion around an inverse T-shaped central library. In designing the college buildings, resident architect Harry K. Vaughn wanted an architectural style different from the adjacent Spanish Colonial Revival style high school, and he combined Spanish elements with Moorish features to create a Hispano Moresque style unique to Fullerton.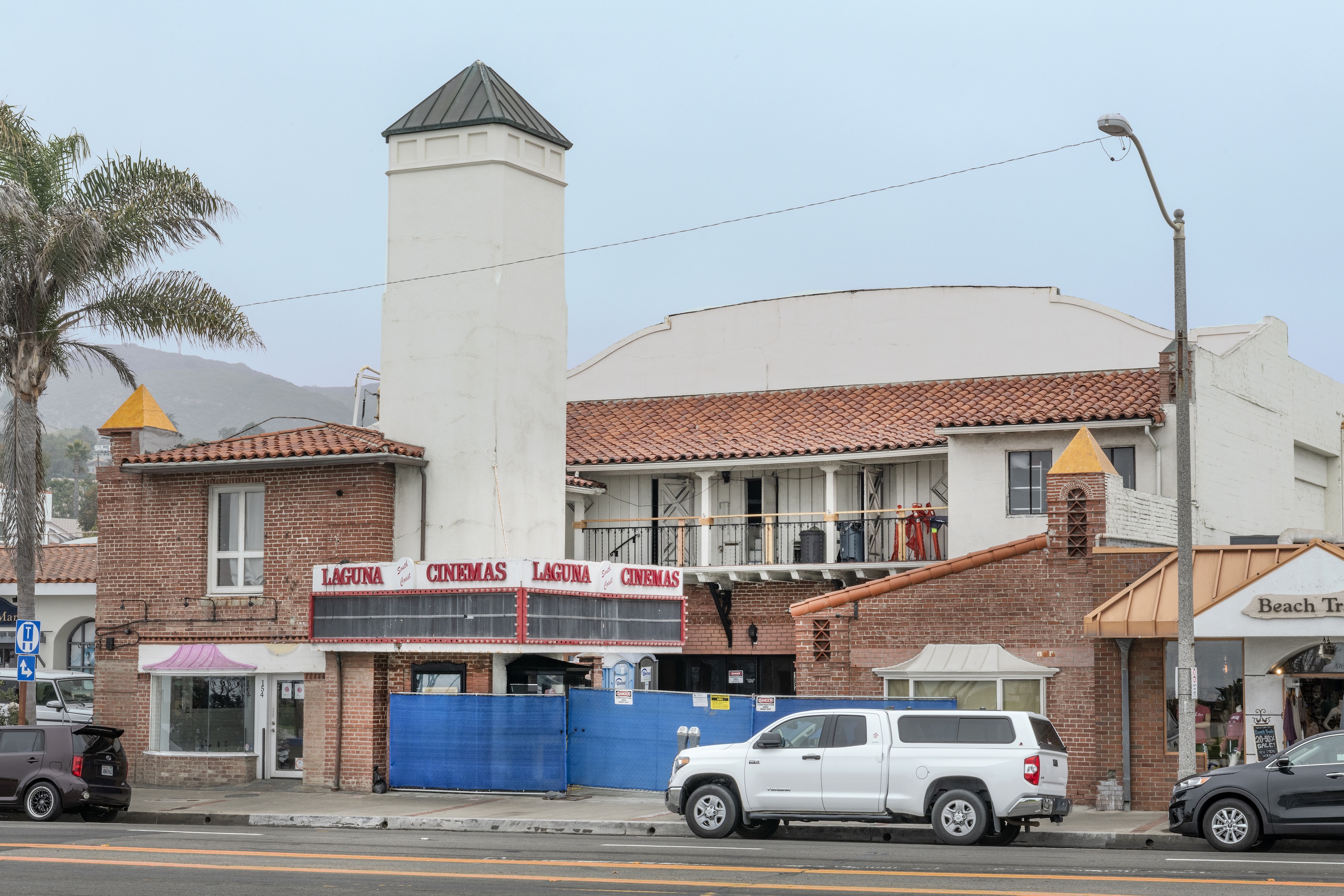 New Lynn Theater in Laguna Beach's downtown neighborhood is a two-story movie theater designed by architect James Conway in the Mediterranean Revival architectural style. The New Lynn Theater is part of a legacy of movie theaters created by the Aufdenkamp family. Since construction in 1935, the theater was a source of entertainment for the local community until its closure in 2015. The building represents one of the extant contributions of the Aufdenkamp family, who largely pioneered entertainment in Laguna Beach. The theater is most representative of patriarch Fred Aufdenkamp, who helped to establish the downtown Laguna Beach business community and operated the theater when it opened.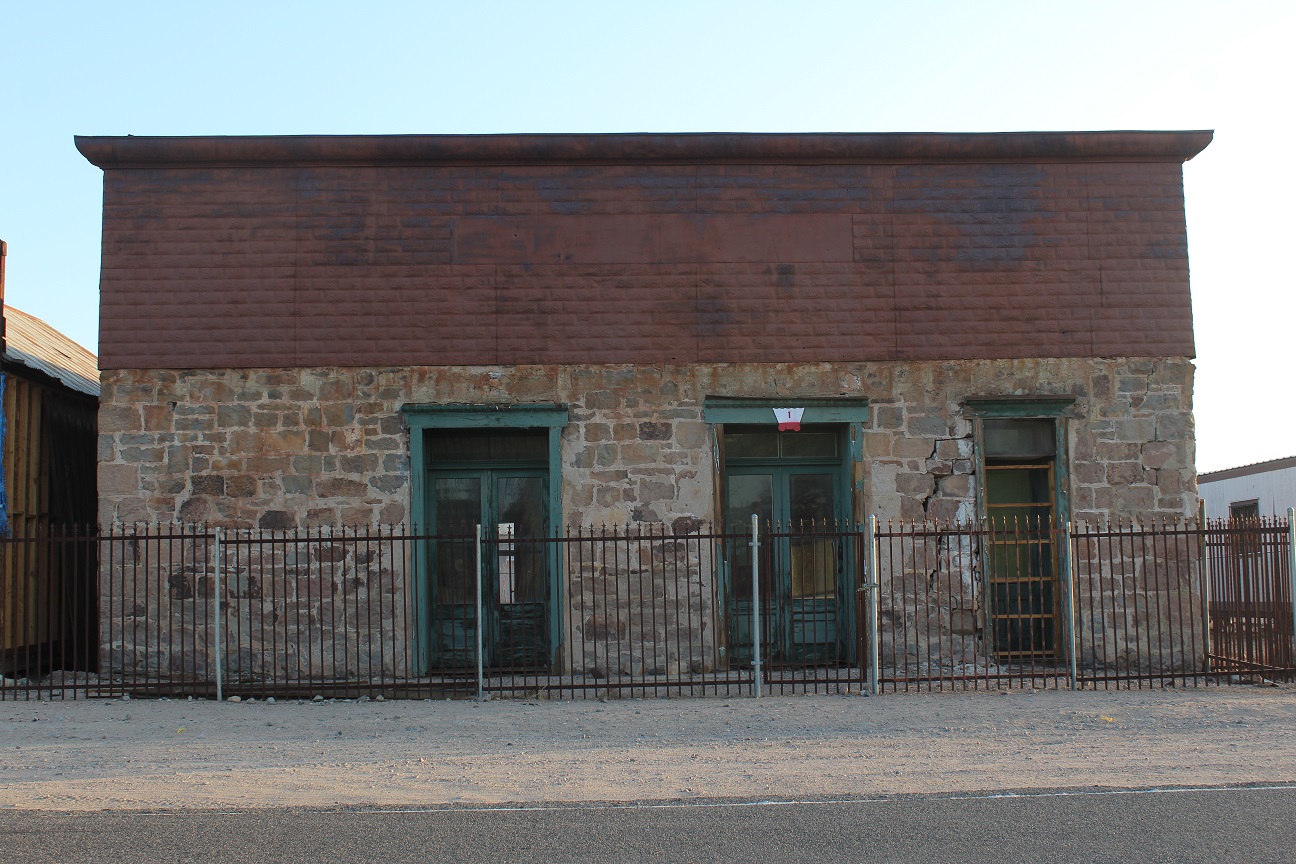 Stone Hotel in Daggett, San Bernardino County, is an 1883 false-front building with stone walls, originally built as an eating house and adjacent 1908 Thistle General Merchandise Store. Stone Hotel was an eating house and railroad hotel located adjacent to Southern Pacific Railroad's main line. Before the introduction of dining cars in railroad passenger service, eating houses were essential stops on passenger railroads, where patrons could disembark the train and quickly consume a meal before continuing their journey. The hotel is also associated with two significant individuals; innkeeper Aaron Williams, and frequent regular patron Walter Scott, better known as Death Valley Scotty.
Properties nominated as Points of Historical Interest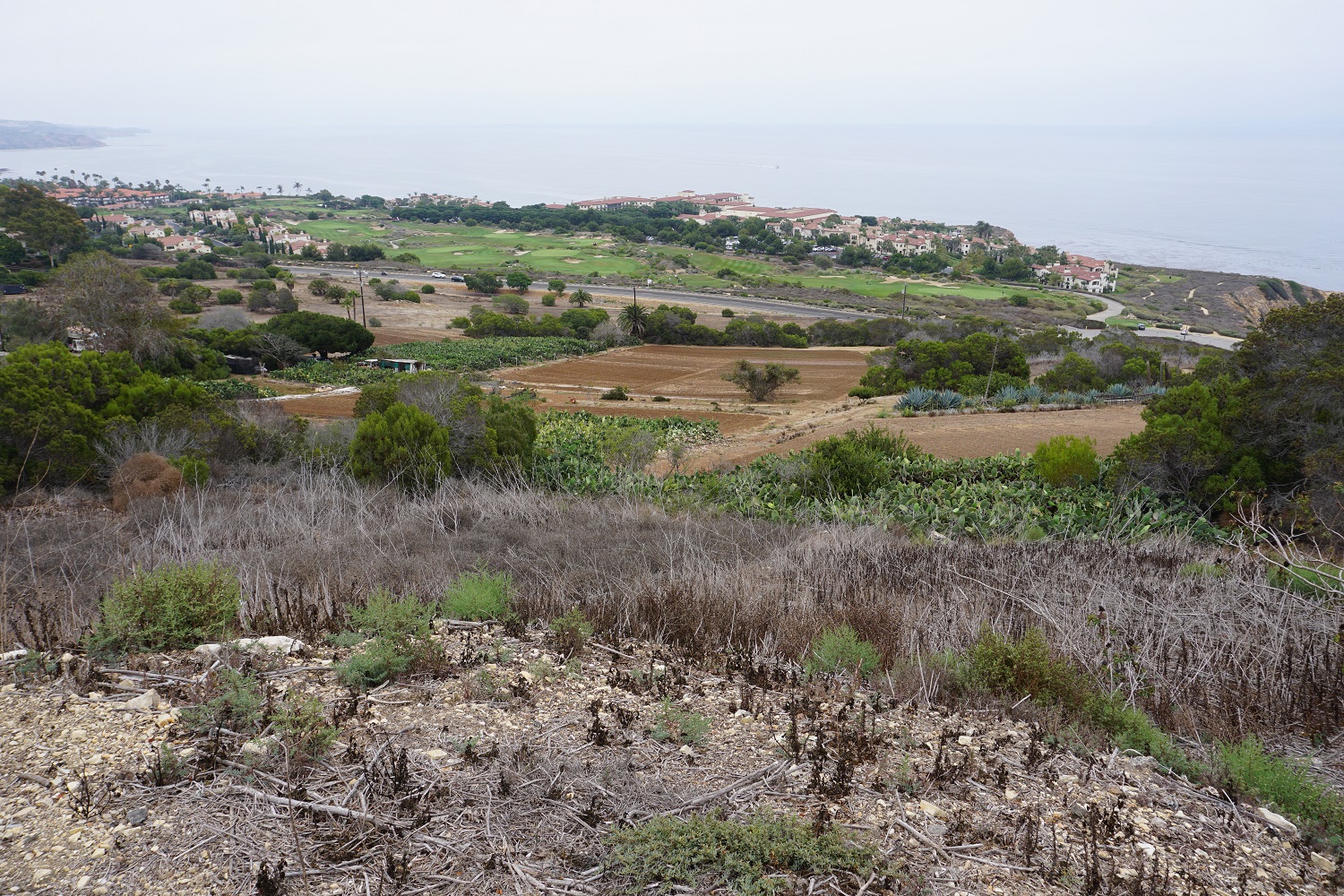 Hatano Farm is nominated for listing as a California Point of Historical Interest for its association with the Japanese American farming tradition of the Palos Verdes Peninsula, as an example of the postwar movement and settlement of Japanese Americans, and as one of the few remaining flower farms in Los Angeles County. Established in 1953, Hatano Farm continued the longstanding tradition of Japanese American flower farming on the peninsula. Although Hatano Farm does not date back to the period before World War II, it is the nature of the Japanese experience that led to its establishment there a decade later. During their incarceration at Poston, several peninsula farmers bunked with the Hatano family, eventually inspiring them to relocate their farming efforts from Northern to Southern California. James Hatano and his family settled in the South Bay and continued the Japanese American farming legacy there.