NOTICE (Jan. 26, 2023) – Several California state park units are fully or partially closed due to impacts from the winter storms.
Know Before You Go
- For the list of temporary park closures, visit
www.parks.ca.gov/Incidents
.
Welcome to the OHP!
The California Office of Historic Preservation (OHP) administers federally and state mandated historic preservation programs to further the identification, evaluation, registration, and protection of California's irreplaceable resources. Explore our webpages, learn more about the OHP, and join us in preserving and celebrating California's heritage!
---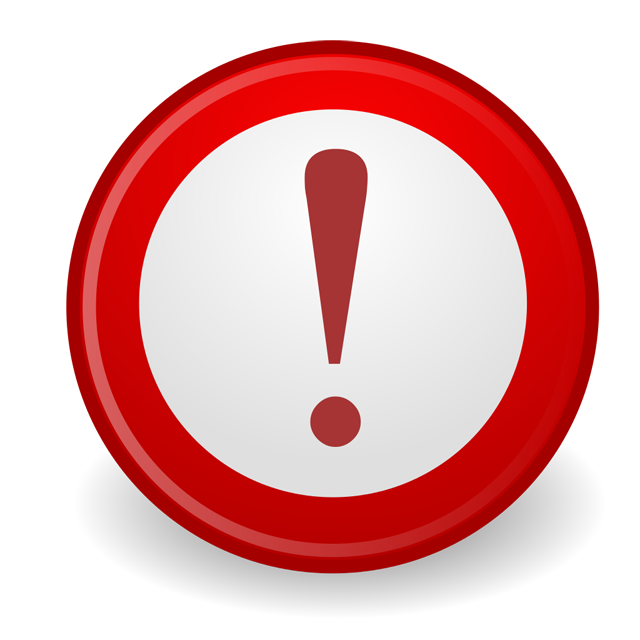 Active Disasters: Immediate Response and Assistance Information
(This link activates when state emergency or federal disaster proclamations are announced for California)
OHP Updates
Our office now accepts and prefers project submittals via email. Visit our Submission Guidance page for instructions on how to submit materials electronically.


Due to continuing COVID-19 related circumstances, clients of the CHRIS Information Centers (ICs) should contact the appropriate IC to inquire as to how to submit record search requests and how and when such requests may be fulfilled.
---
Preservation News & Updates
---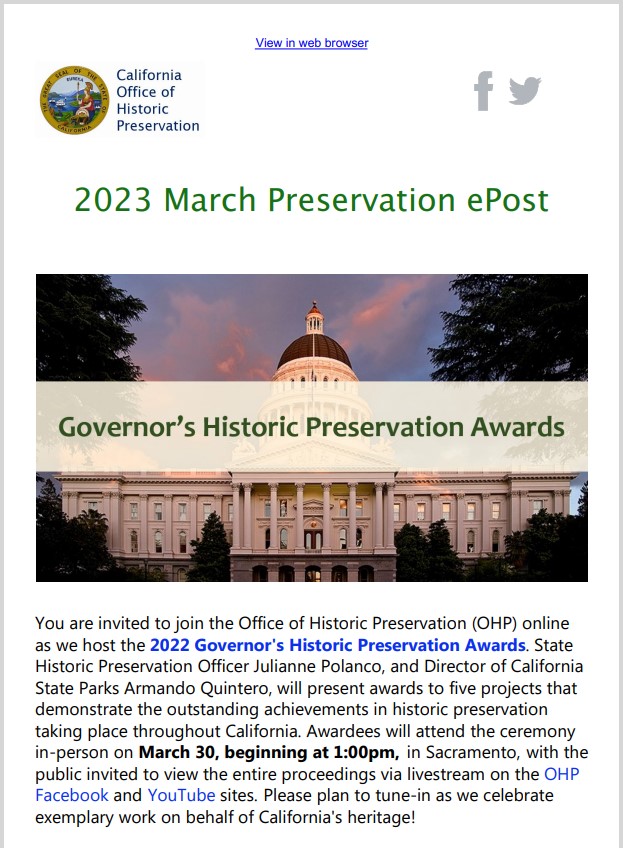 OHP Monthly ePost
Preservation news and topics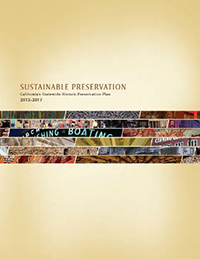 Sustainable Preservation
California's Statewide Historic Preservation Plan 2013-2017
---
Many of the documents available on this web site are provided in

Adobe Portable Document Format (PDF)
and require Acrobat Reader to view and print these files.
You may download Acrobat Reader free by clicking on the above link.
---