Pending Nominations
Pursuant to Section 4855(a) of the California Code of Regulations California Register of Historical Resources (Title 14, Chapter 11.5), the following nominations are scheduled for the October 21, 2022 State Historical Resources Commission (SHRC) quarterly meeting, taking place at 9:00 AM. This meeting will be held online via Zoom, and broadcast via Cal-Span. Dial-in access will also be available. Meeting notices and agendas will be posted ten days prior to the meeting date, and a Zoom link will be posted on approximately the same date to register for this meeting.
Watch the meeting on CAL-SPAN if you wish to view the meeting but do not wish to provide public testimony.
Register for the October 21, 2022 SHRC Meeting via Zoom (to be posted no later than October 10, 2022) if you wish to provide public testimony at the meeting.

The SHRC invites comments on the nominations from the public either in writing or at the scheduled public meeting. Copies of nominations are posted as PDF documents below. Written comments can be sent to: State Historical Resources Commission, P.O. Box 942896, Sacramento, CA 94296-0001.
Unless the notice for a specific meeting says otherwise, the order of comments for nominations will proceed as follows: The Commission will first hear from the nominator or his/her/their designee. The nominator or his/her/their designee will have ten (10) minutes to speak. The Commission will then hear from the property owner(s) or his/her/their designee. Each property owner or his/her/their designee will have five (5) minutes to speak. Individuals representing local, state, federal, and tribal governments, will each have five (5) minutes to speak. Any member of the general public will have three (3) minutes to speak. Those providing comments related to other matters not pertaining to nominations will each have three (3) minutes to speak.

PLEASE NOTE

Complete and official listing of nominated properties scheduled for hearing at the above mentioned SHRC Meeting can be found on the meeting agenda via the SHRC Meeting Schedule and Notices page. The nominations on this page may not reflect the most current properties listed on the agenda.

Properties can be removed from the agenda by the State Historic Preservation Officer or the State Historical Resources Commission. No properties can be added to the agenda.

National Register of Historic Places nominations are considered drafts until listed by the Keeper.

California Register of Historic Resources nominations are considered drafts until listed or formally determined eligible for listing by the State Historical Resources Commission.

Calfornia Historical Landmarks and Points of Historical Interest are considered drafts until approved for listing by the State Historical Resources Commission and the Director of California State Parks.
---
Nominations Scheduled for the October 21, 2022 SHRC Meeting
Properties nominated to the National Register of Historic Places
Bethlehem Shipbuilding Corporation Hospital in San Francisco was designed by well-known San Francisco architect Frederick H. Meyer as a company hospital for employees working at Bethlehem's nearby Union Iron Works shipyard. Designed in the Italian Renaissance Revival style, the building served as a company hospital until 1931, until its acquisition in 1948 by the Kaiser-Permanente Foundation to serve as the HMO's first full service hospital in San Francisco.
Compton's Cafeteria, in San Francisco's Tenderloin neighborhood, is a 1908 Italian Renaissance Revival style residential lodging house, designed by architect Abram Edelman. The cafeteria on its ground floor was the focus of a landmark 1966 incident of collective resistance against harassment by police that targeted members of San Francisco's transgender community. The site is remembered as a turning point towards miltant resistance in the LGBTQ, and particularly transgender, community.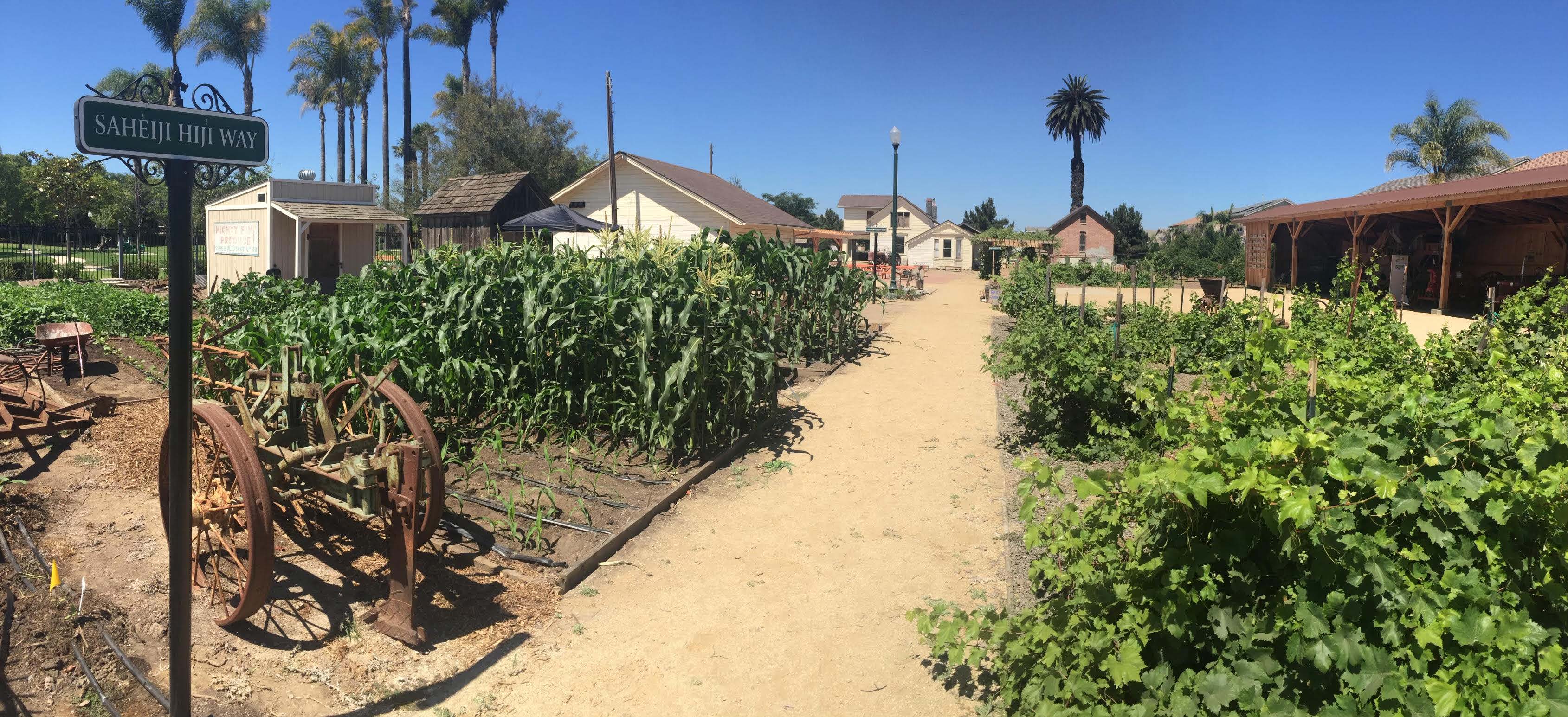 Gottfried Maulhardt Farm is the surviving remnant of a much larger farm belonging to Gottfried Maulhardt, a German immigrant, and his family, early settlers of the Oxnard Plain in Ventura County. The 1872 farmhouse, 1876 winery/storehouse, 1890s carriage house, and 1876 Canary Island Date Palm are the major contributing features of the remaining farm. The property is associated with early settelement and farming in Oxnard, with early settler Gottfried Maulhardt, and for its architecture.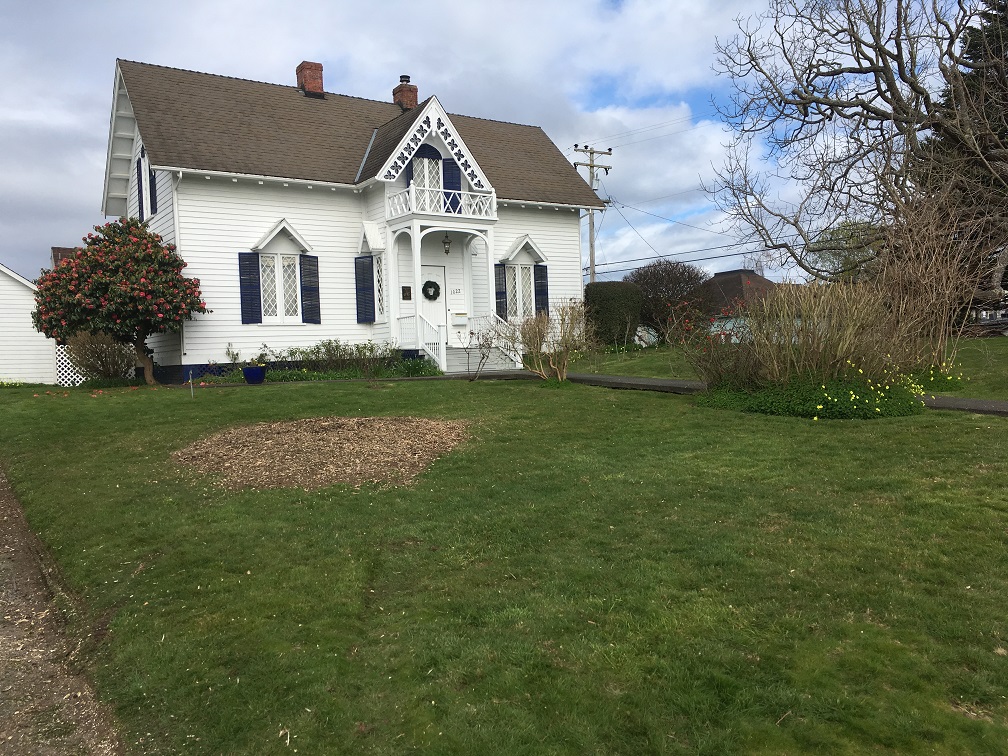 James Kleiser House is an 1858 Gothic Revival residence in Arcata, Humboldt County, built by merchant James Kleiser, consisting of a thick frame of overlapping redwood planks, finished with 1 inch thick horizontal plank siding. Unlike most of the surviving homes from this era in the city of Arcata, Kleiser added Gothic Revival exterior trim and interior decorations imported from New York City, marking a turning point from the vernacular buildings early settlements to the high Victorian styles in the newly established city. Kleiser only lived briefly in the house; from 1861 to 1971, the house was the home of the Nixon family, who purchased the home from its previous owners with 500 sacks of potatoes from the Nixon farm in lieu of cash.
Fort Ross Landing Historical and Archaeological District encompasses 830 acres along the Sonoma County coast within Fort Ross State Historic Park and adjacent waters within Fort Ross State Historic Park and Greater Farallones National Marine Sanctuary. As a property type associated with the doghole ports transportation network and associated maritime commerce, the district meets the registration requirements of the Northern California Doghole Ports Maritime Cultural Landscape Multiple Property Submission. The district includes Russian period resources repurposed and expanded by subsequent European and American landowners to support their business ventures in agriculture, ranching, and timber, businesses that were the backbone of the doghole port's success and longevity.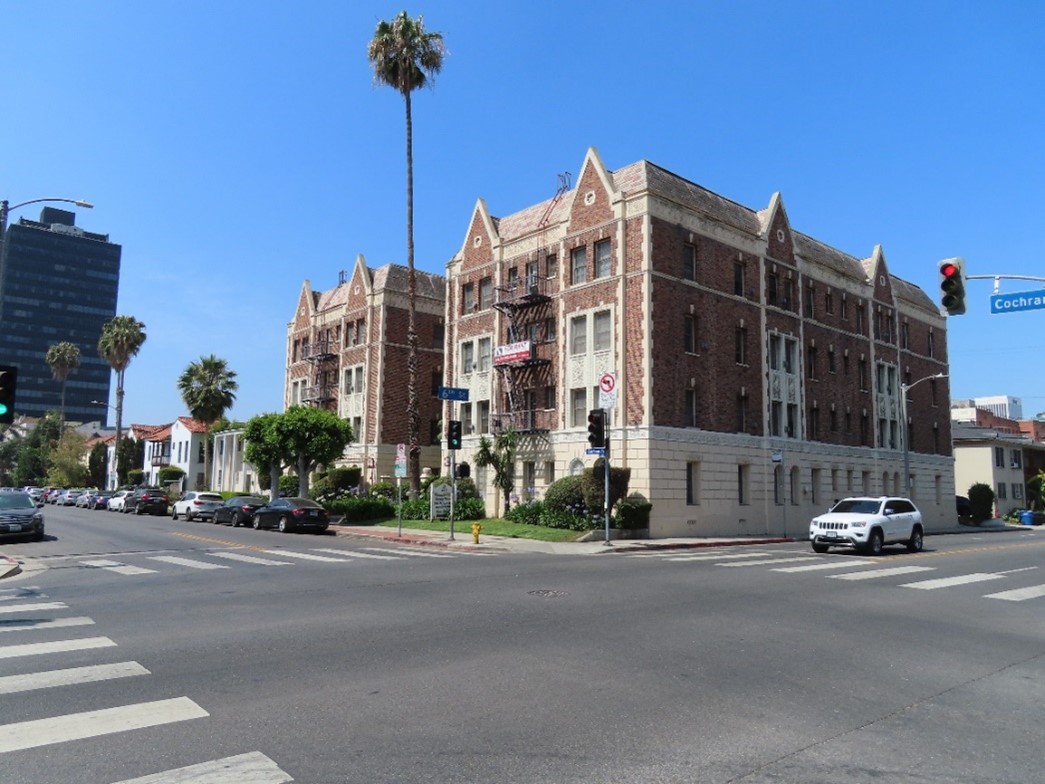 Miracle Mile Apartments Historic District, composed almost entirely of multi-family residences, is located in the Miracle Mile neighborhood of central Los Angeles' Mid-City/Mid-Wilshire area. Two distinct scales represent the same time period. The smaller-scale apartment buildings (most commonly eightplexes and sixplexes) are two stories in height; the larger-scale apartment buildings (ten units or more) are three or four stories in height. The district represents an excellent collection of Period Revival architecture in the form of multi-family residences, associated with automobile-centered multi-family residential development tied to the growth of Wilshire Boulevard's Miracle Mile. Architectural styles include Mission/Spanish Colonial Revival, French Renaissance Revival, Italian Renaissance Revival, Mediterranean Revival, Chateauesque, and Tudor Revival. Art Deco, Streamlined Moderne, Minimal Traditional, and Mid-Century Modern examples are also present, architecturally compatible with the Period Revival buildings.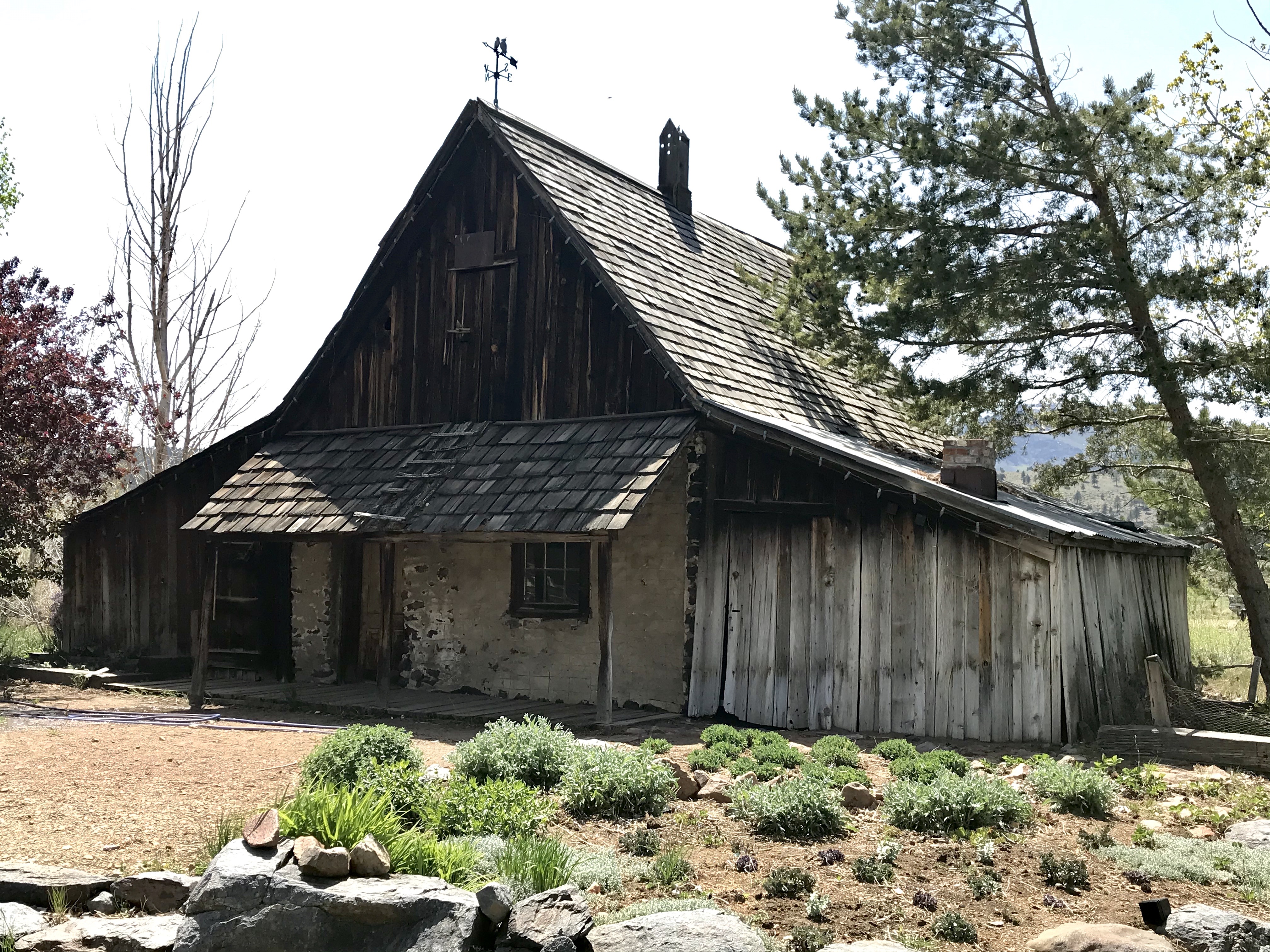 Ramelli Dairy Ranch in Sierra County's Long Valley, near the border of Washoe County, Nevada, includes a stone milkhouse (creamery), a wood granary, and a concrete cistern. While no information specifically identifies Caesar Ramelli as the builder, the buildings' construction and/or alteration reflect the farming and utilitarian building experience of Ramelli, who originated from northern Canton Ticino, an Italian Swiss cultural region. The property is associated with immigration patterns of the Italian Swiss to Sierra County and its early industry, and the Ramellis provided competitive local cheese products to Reno, Nevada and the surrounding area.
Properties nominated as Points of Historical Interest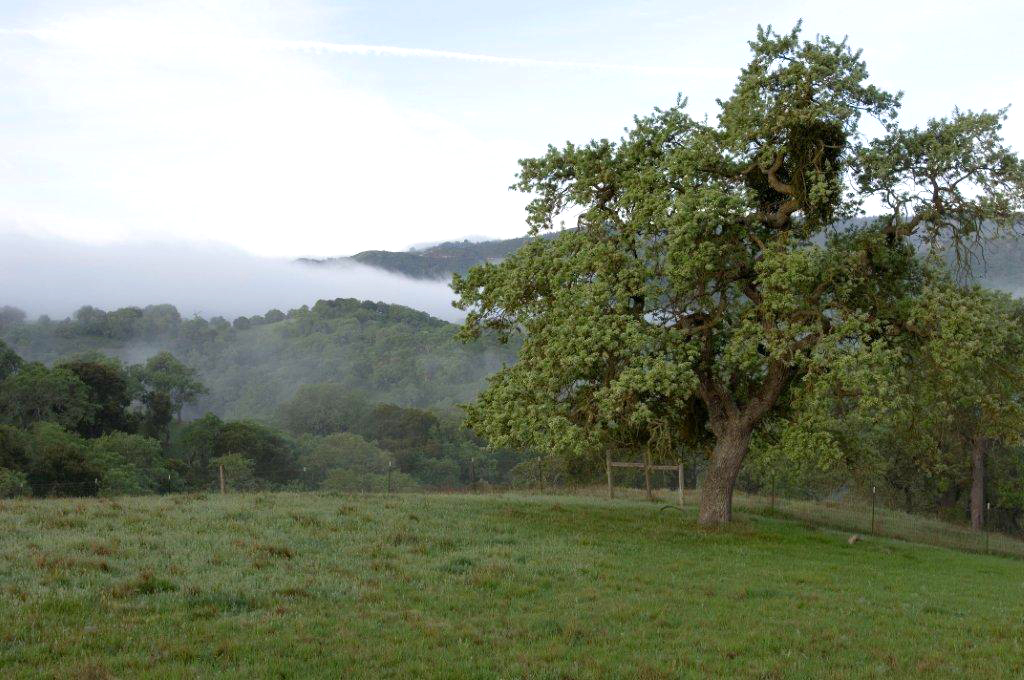 Hollister Hills Ranch, Hollister Hills State Vehicle Recreation Area (SVRA), is California State Parks' first off highway motor vehicle park. Located in the Gabilan Mountains, approximately one hour south of San Jose, the park covers over 6,800 acres and has nearly 200 miles of trails in scenic and varied terrain. Hollister Hills further qualifies for designation as a California Points of Historical Interest for its association with David Pierce and Howard Harris, two individuals separated by nearly a century but significant to San Benito County History. Hollister Hills is also the site of a significant experimental Walnut orchard as well as a late-nineteenth century one-room schoolhouse.
---
The next State Historical Resources Commission meeting is scheduled for Friday, October 21, 2022. Nominations to be heard on the October 21, 2022 agenda will be posted after August 19, 2022.
---